Epoxy Garage Floor Coating
Are you ready to transform your floor into an amazing epoxy garage floor coating? The popularity of epoxy flooring is growing at lightning speed. With innovative products that not only make your garage floor look amazing but also protect it, its no wonder people are opting in for a more sophisticated look. The garage used to be a place where you stored all your junk and made room for your cars. Today, the garage has become more than just a storage facility. People are parking their golf carts and even using it to display their most important possessions.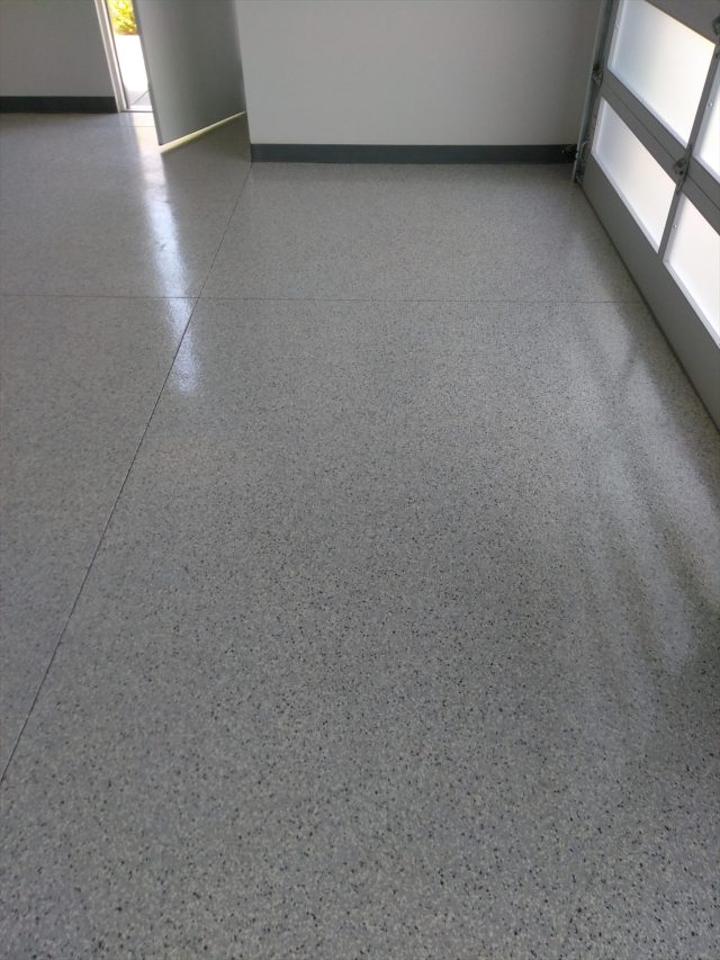 Epoxy Chip Floor Installation Process | Palm Springs
Educating customers on garage floor installations is very important to us. Before you decide to hire a contractor, it's good to know the process so that you understand what that contractor is doing. Applying epoxy products takes knowledge and expertise.
Totally Restored, Inc.
Always make sure that your contractor is using industrial grade products. Totally Restored, Inc, is the leader in flooring applications.
Epoxy Chip Floor Installation Process.
Clean out garage and protect any furniture needed
Step 1. We hand grind your garage floor
Step 2. We go over the whole floor with a machine grinder, which has a vacuum attached.
Step 3. We power wash your garage
Step 4. Power dry your concrete
Step 5. We use the popular and powerful; Vapor Solve Primer, your first line of defense.
Step 6. Fix cracks and fill joints
Step 7. We add matching epoxy 100 color that match with chips. We add water to the epoxy 100 kit
Step 8. Cem Seal is added and we let it dry for 2-3 hours
Step 9. Poly 100 gloss is added as a final touch to make sure your garage lasts a long time